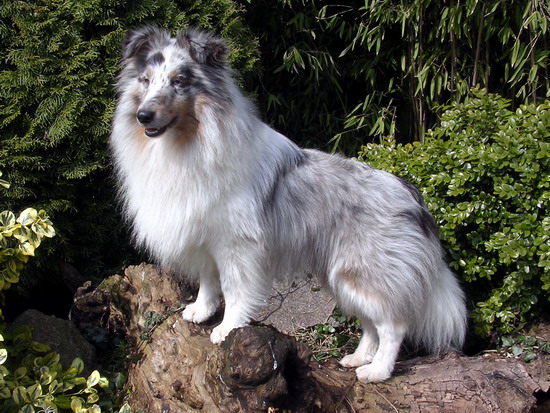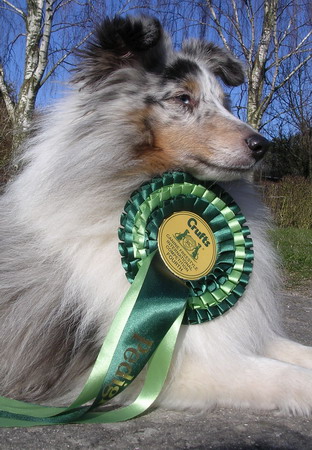 Biscuit has developed into a beautiful young sheltie with a wonderful temperament and personality. His main sport is Heelwork To Music (Freestyle). He is competing on Advanced level and he is a Danish Freestyle Champion. He has represented Denmark in the International Freestyle Final at Crufts twice at at the Nordic Championships twice.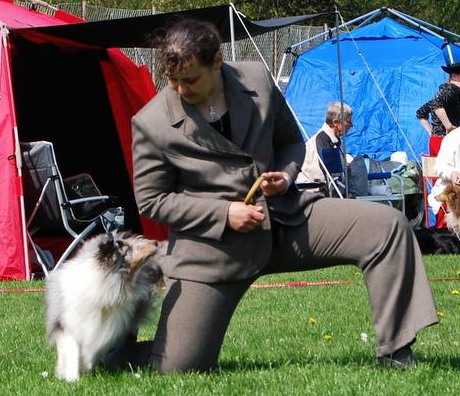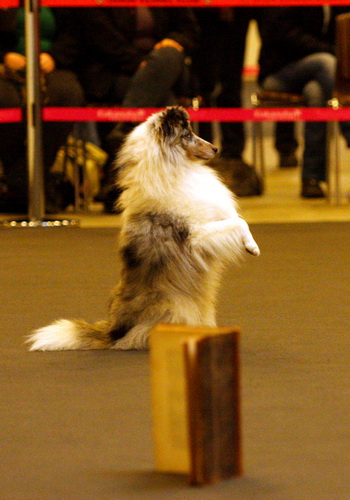 Biscuit won Individual Bronze at the Nordic Freestyle Championship 2009
He placed 4 individually at the World Championship 2010 and the Danish team won Silver - read about it here!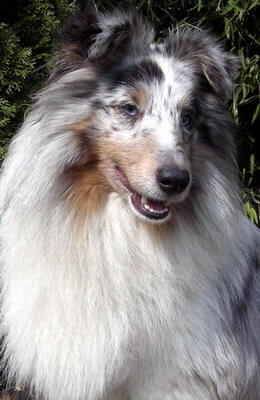 When I was searching for a sheltie puppy, I was looking only for temperament and work ethic. The fact that Biscuit is a goodlooking litlle guy is the icing on the cake. He has won 2 x BPIS at championship shows and at his first show as an adult (9mths. old ) he was 2nd to the CC. -Something he has repeated several times since… We do find it hard to fit breeds shows in at the moment though as we are too busy dancing...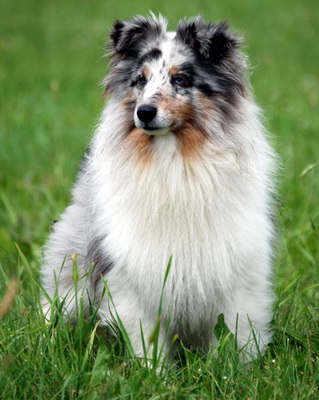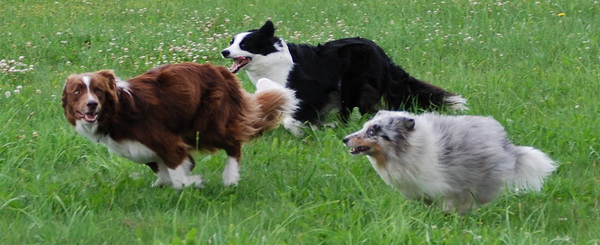 Turbo Biscuit with his Border Collie friends Cookie and Doggie.

Biscuit from new-born and up till today: